The recent tragic events in Haiti will not soon be forgotten. Yet, while we attempt to help those devastated by this earthquake, we sometimes forget that there are children in need all over the third world where flood, famine and abject poverty occur every day. Last night, the good people behind the Angkor Hospital for Children (Friends Without a Border) held their "Taste the World" wine benefit at the Four Seasons Hotel. With Haiti very much on everyone's mind, the night was a great success and will go a long way to helping little ones suffering in Cambodia.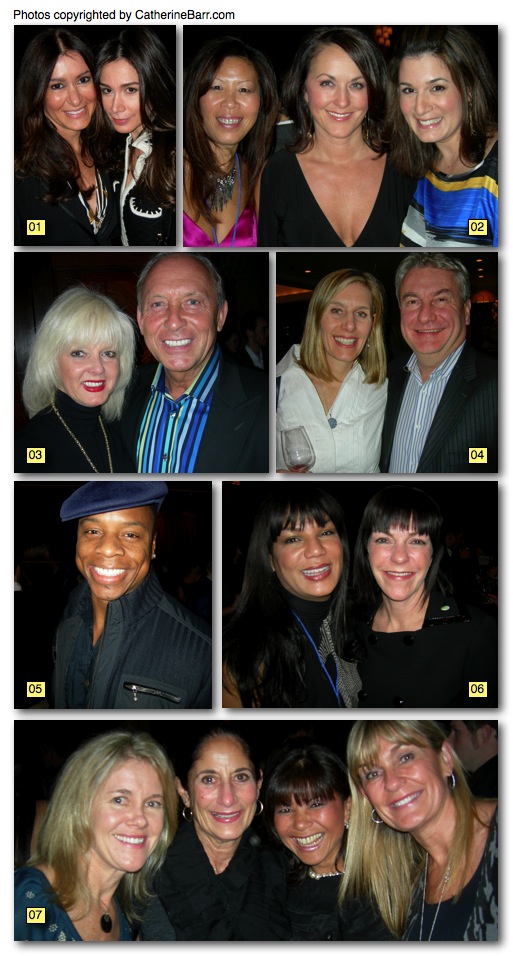 01 – Wedgewood Hotel's Elpie Jackson, left, and artist Athena Bax lend their support to the children.
02 – Helping put on the PR are "Ask a Woman" gals Sharon Chan-Knight, left, and Tammy Preast along with actress and "Crash Test Mommy" TV host Nicole Oliver.
03 – Ms Mercedes and her man, West Vancouver's Eva and George Taubenfligel, are looking tanned and toned for the New Year.
04 – West Van's Val and Ron Orr, CEO of Granville Entertainment Group, are gearing up for the Olympics and will host Irish House and the Canadian Snowboard Team at their Doolin's Pub location.
05 – He helps "Bulging Brides" get into shape. Catch handsome hunk and trainer Tommy Europe at 6pm on the Slice TV network.
06 – Event co-chairs Celia Martin, left, and Kim Gartland deserve kudos for helping raise money for the kids in Cambodia.
07 – A night out for a good cause for these North Shore gals, from left: Julie Steiner, Darrell Mindell, Carlotte Lee and Sharon Cooper.
—
By Catherine Barr – Jan 26, 2010
Published in print by the North Shore Outlook on Jan 28, 2010