For over 60 years now, Family Services of the North Shore has been raising money and helping people in our community. Out of work, family distress, counselling and more are all part of what they provide to people in need. Needless to say, the holidays are an extra special time and being there to support families is very important. That's why the great people at Family Services created the Christmas Bureau section just for this very cause. Last week, at a special "Christmas on the Shore" event, VIP guests and supporters donated $1,000 per couple and came out to enjoy an evening together at The Beach House restaurant in West Vancouver. Thanks to the generosity of the Fuller family (who are owners at the Beach House), everything this night was donated to this cause, including five-star food and more. A live auction this night also included amazing gifts like a Ross Penhall original artwork, an iPhone 5 and a corporate box for the upcoming Lady Gaga concert. Congrats to everyone involved.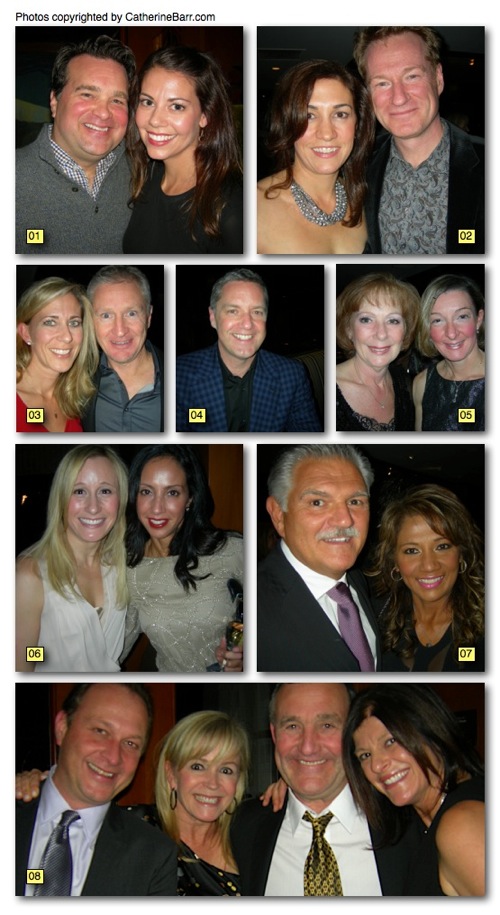 01 – Beautiful Emily Goodrich accompanies Stew Fuller to the gala evening.
02 – Known for her dedication and service, event co-chair Coryn Hemsley and husband Paul come out in support.
03 – Looking festive in red, Carolyn Scholz and Kevin Gould get a chance to chat during cocktails.
04 – John O'Neill, President and Chief Executive Officer of O'Neill Hotels & Resorts, does a great job as auctioneer this evening.
05 – Family Services' own Diana Cowden, left, and Michelle Tice welcome guests to the event.
06 – Guests Catherine Van Dop, left, and Roumina Popatia are all sparkles for the season.
07 – AllWest Insurance's Paul and Devina Zalesky get in on the bidding this night.
08 – This night would not have been possible without these amazing people. From left: Cactus Club president Richard Jaffray, event co-chair Monica Soprovich, Beach House/Earls owner Stan Fuller and event co-chair Janice O'Sullivan.
– – –
By Catherine Barr – Dec 5, 2012
Also as seen in print in the North Shore Outlook Newspaper on Dec 13, 2012

– – –