The big lighthouse in Park Royal's Village is shining a light on something new thanks to some funky changes and an innovative menu designed by famed Vancouver chef Rob Feenie. Since taking over the former Steamworks location, the gang at the Cactus Club's West Van Taphouse has reinvented the space making it unique by offering their 20/20 beer menu, entertainment and more. Last week all was revealed at a special media tasting event that proves this group has tapped into something really great.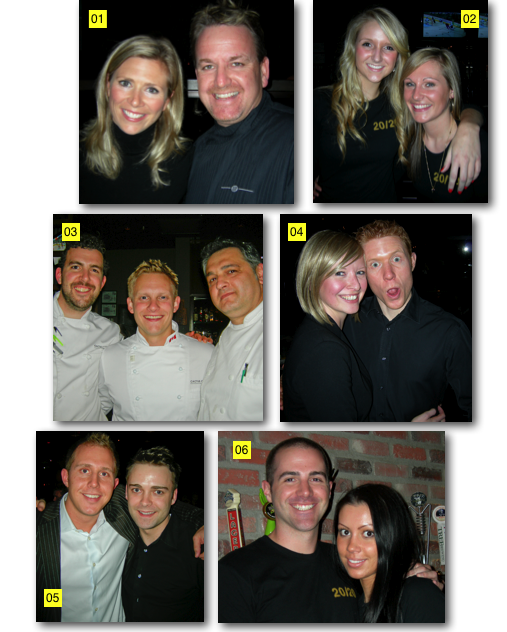 01 – Manager Christy Wilson and Vancouver's own Iron Chef, Rob Feenie (Cactus Club executive chef) hosted the special preview tasting night. 02 – Blonde and beautiful –  Meg Ryan, left, and Jennifer Love serve up the smiles. 03 – Taphouse chefs Lucas Worthy, left, Eric Foskett and Jasmin Porcic have taken the menu to new heights. 04 – Sportscaster Scott Rintoul and wife Fiona watch Scotty's Canucks broadcast on the big screens. 05 – Manager Trevour St. James and Joe Johnston keep the place hopping. 06 – Serving up 20 beers in the bottle and 20 on tap are bartenders Jeff "Chicken" Saunders and Stacey King.

February 24, 2009 (published March 5, 2009)
Catherine Barr's column appears every Thursday in the North Shore Outlook – 60,000 copies delivered to homes in the North Vancouver and West Vancouver area If you wish to submit an event for coverage please fill in the form found here or email Cat at info@catherinebarr.com.