Last week it was a toast to The Meek at one of West Vancouver's best gala events. "Two Men, No Script: An evening with Colin Mochrie & Brad Sherwood" was held to celebrate the Kay Meek's Centre annual gala fundraiser. A Champagne reception, followed by an evening of laughter and comedy improv, had everyone smiling. VIP guests were treated to a special meet-and-greet following the show where the two stars were more than happy to pose with patrons. MC and gala host Vicki Gabereau helped hand out the raffle prizes which included trips from WestJet, gourmet dinner packages and more.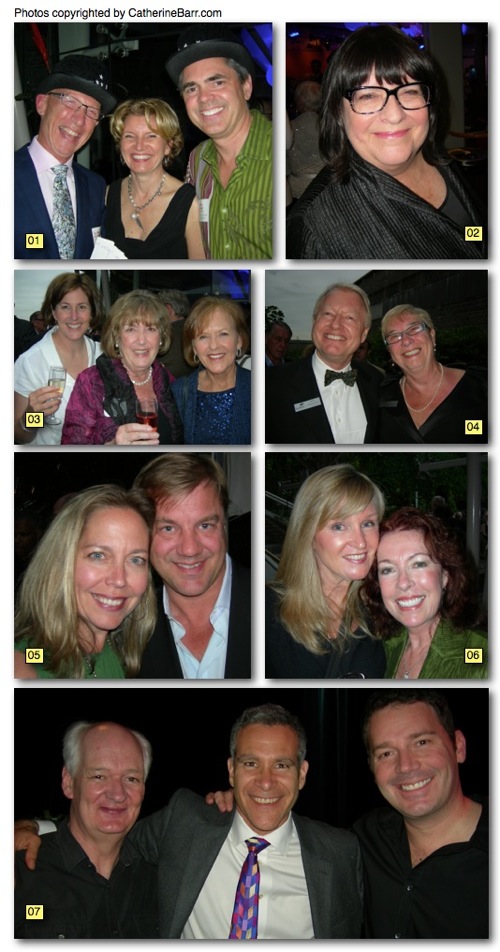 01 – Kay Meek Centre board member Paul Tutsch, left, West Vancouver councillor Mary Ann Booth and volunteer Barney Ellis get their raffle tickets in order before the big draw.
02 – MC and gala host Vicki Gabereau proves she's still got it as she warms up the crowd with her own comedy monologue before the show starts.
03 – Enjoying champagne and conversations before the show are Sue Rowen, left, Liz Byrd and Marlene Rista.
04 – Board chair Dr. Ken Haycock joins director Coral Winfield on the patio for the pre-show reception.
05 – Former West Vancouver councillor Shannon Walker and husband Tim Webb are among the VIPs in attendance.
06 – Enjoying a girls night out for a good cause are West Vancouverites Teresa Bockhold, left, and friend Kelly Kennedy.
07 – Pacific Arbour Retirement Communities president and gala sponsor Peter Gaskill, centre, joins funny men, and the stars of tonight's show, Colin Mochrie, left, and Brad Sherwood at the VIP after party.
– – –
By Catherine Barr – June 15, 2012
Also as seen in print in the North Shore Outlook Newspaper on June 21, 2012
– – –

– – –