A look back on this hot and steamy month reveals a July filled with excitement and special events. Whether it was breaking out the barbecue with friends, the celebration of 100 years of Canada's naval forces, or the star-studded premiere of Cirque du Soleil's big top production of Kooza, North Shore faces were in all the right places.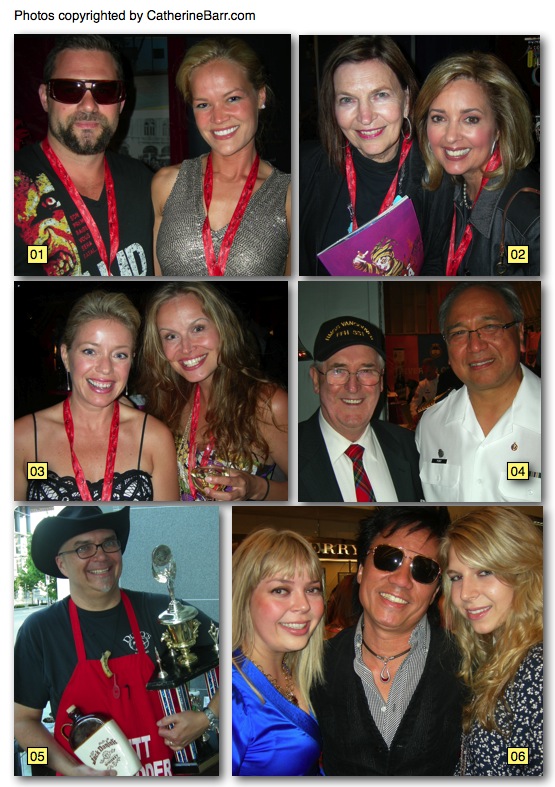 01 – Designer to rock bands and rock stars like Gene Simmons of KISS makes North Van's Jason "Deuce" Dussault and girlfriend/model Mashiah Vaughn two of the VIPs in the private tent at the opening of Cirque's Kooza last week.
02 – West Vancouver's famous news gals Fanny Kiefer, left, and CTV-9's Pamela Martin could be found in the private Tapis Rouge VIP tent at the opening night of Cirque's Kooza.
03 – Looking blonde and beautiful at the opening night of Cirque's Kooza are Global TV's Randene Neil, left, and "The Guard" actress Sonya Salomaa.
04 – Celebrating the 100th Anniversary of our Canadian Navy at a special reception aboard the HMCS Vancouver are West Vancouver's Robert Barr, left, and Lieutenant Governor of British Columbia, The Honourable Steven L. Point.
05 – They don't call him "Rockin" Ronnie for nothing. North Van's Ron Shewchuck, barbecue champ extraordinaire, can be found cooking up a storm every Sunday afternoon this summer down at the new Fairmont Pacific Rim Hotel.
06 – West Vancouver sisters Alexis, left, and Deanna Palkowski cuddle up to FMA TV producer Andy Chu at the recent opening night reception of Burberry's new beauty line at Holt Renfrew.
– –
By Catherine Barr – July 24, 2010
Also published in print by the North Shore Outlook newspaper on July 29, 2010