The Canadian Chinese Outreach Committee, the North Shore Korean Youth Community and West Vancouver MP John Weston were all on hand this weekend at Park Royal Shopping Centre for a very colourful and cultural celebration called Asian New Year on the North Shore. Chinese, Taiwanese and Korean community groups and representatives all took part in this 4th annual event which included displays of Asian culture, Chinese and Philippine dancers, Korean pottery, stage shows and lots of free food.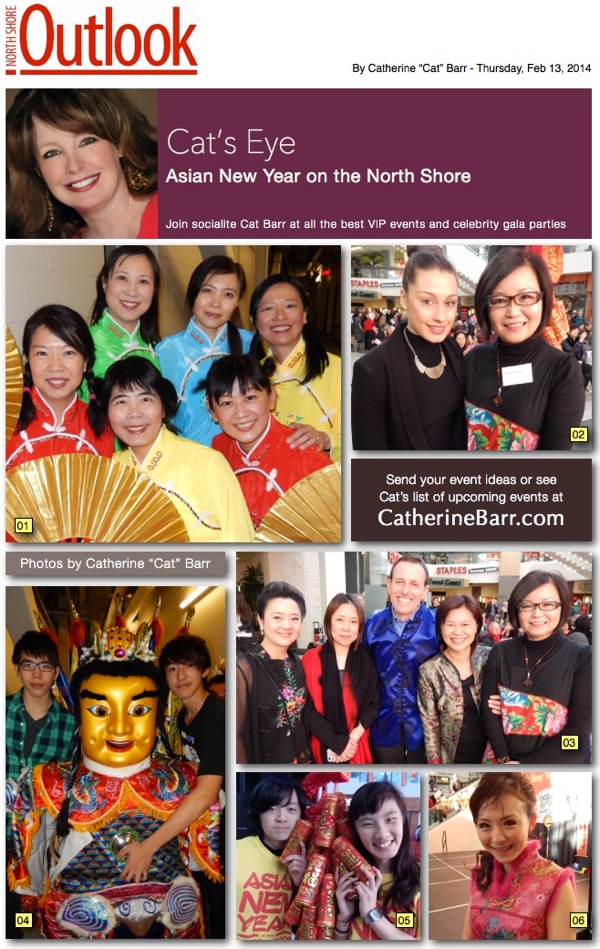 – – –
05 – An event like this can only happen with the assistance of volunteers like Jack Ye and Amy Gu.
02 – Park Royal's Melina Dimitriadis helps behind the scenes with organizer Audra Chuang.
06 – Looking pretty in pink is event MC and announcer Emily Ng.
03 Canadian Chinese outreach committee members Cammy Fung, from left, Jessica Li, Audra Chuang and Esther Chu join West Vancouver / Sunshine Coast MP John Weston.
01 – Getting ready to take the stage for a colourful fan dance are the talented ladies from the Taipei First Girls High School Canada.
04 – They're the faces behind the Taiwanese Electro Techno Neon God, namely performers Jonathan Chu, left, and Brody Wang.
– – –
By Catherine Barr – January 30, 2014
Also as seen in print in the North Shore Outlook Newspaper on Feb 6, 2014
– – –

– – –