West Vancouver's Zahra Mamdani knows all the best dressed gals in town. And now, with spring in the air, it's time to shed those winter woolies for something lighter. Last week, Zahra and her staff put on a sensational Spring 2013 Runway Show at her Park Royal store. Invites for friends and guests included a champagne reception and fashion show complete with a private shopping session. Featuring styles by Elizabeth & James, Black Orchid, Haute Hippie, Sinclair and more, it was a treat to see that sunshine styles are just around the corner. And while it isn't patio season just yet, something tells me that these hot new trends won't be under wraps for much longer.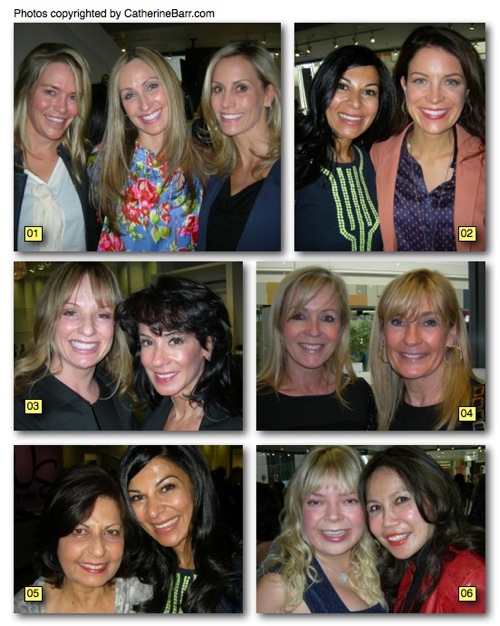 01 – West Vancouver's gorgeous golden girls Kristy Brinkley, left, Carey Smith and Janelle Washington get busy shopping for spring.
02 – Wear Else president/owner Zahra Mamdani, left, and stylist Marie Rowley put some spring in everyone's step with their Spring 2013 Runway Show.
03 – Long lashes and extensions are all the rage these days as West Vancouver's Lash Fabulous owners Lisa Tomanik, left, and Mara Uhrle show-off some samples.
04 – Taking some time to be with the girls, Monica Soprovich, left, and Sharon Cooper check out the new styles.
05 – Cheering for her daughter every step on the way, proud mama Shamin Jamal poses with her daughter Zahra Mamdani.
06 – Always looking glam, it's not surprising to see gala gals Alexis Palkowski, left, and Angela Lee shopping for their next big night out.
– – –
By Catherine Barr – Mar 8, 2013
Also as seen in print in the North Shore Outlook Newspaper on Mar 14, 2013

– – –