The 28th annual Vancouver International Film Festival (VIFF) kicked-off last week and the buzz is everywhere. Running from October 1-16, VIFF presents approximately 575 screenings of 350+ films from over 70 countries. Not known for attracting big Hollywood names, the festival nonetheless has plenty of glitz and glam to go with it, including the Gala Opening night party, the Brightlight/Bridge Studios big Red Carpet Party at Cin Cin, The Canadian Images soiree at Joeys on Burrard and the Women in Film and Television (WIFTV) Martini Madess at Edge. Check viff.org for more info.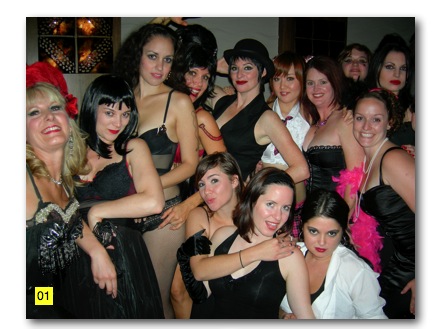 01 – Keeping it cheeky – burlesque girls, feathers and fun are all part of the annual Woman in Film and Television (WIFTV) Martini Madness party at the Edge on Granville.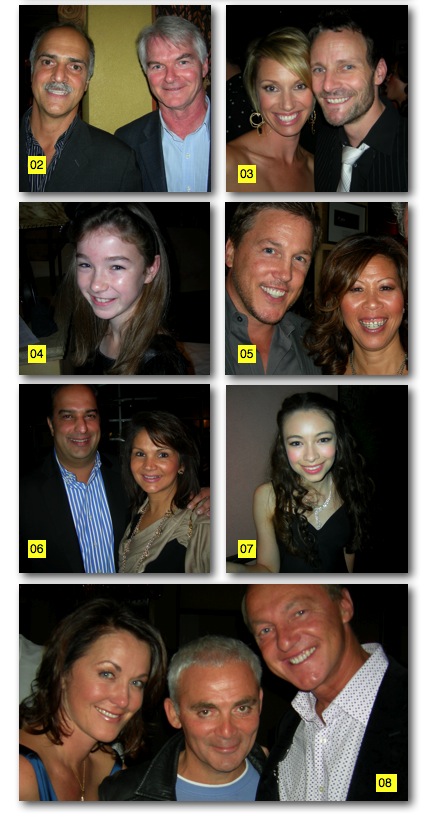 02 – West Vancouver's Jack Evrensel, left, owner of Cin Cin restaurant, chats with North Vancouver's Peter Leitch, President of North Shore Studios and Mammoth Studios.
03 – ET Canada's Erin Cebula interviews local actors, like Ryan Robbins (of Sanctuary and Battlestar Galactica fame), on the red carpet at Cin Cin.
04 – Twelve year-old Cassandra Sawtell is a North Shore actress who can be seen in the upcoming "The Imaginarium of Doctor Parnassus" with the likes of Johnny Depp, Jude Law and Christopher Plummer.
05 – West Vancouer's Sharon Chan looks after VIPs, like actor Lochlyn Munro (Night at the Roxbury, 9-9-09), at the Cin Cin red carpet affair.
06 – Karim and Monica Virani take in the VIFF Opening Night Gala at the Rocky Mountaineer after the screening of "A Shine of Rainbows".
07 – Twilight: Eclipse movie fans will recognize Nanaimo born actress Jodelle Ferland who is also starring in "Everything's Coming Up Rosie" at the festival.
08 – Taking in the action at several red carpet events, including the Loden Hotel's "Fabulous" party, are pretty PR gal Tammy Preast, left, and West Vancouver businessmen Frank Giustra and Harald Ludwig.