Spring is definitely in the air and that means it's time for Gala season again. The newly opened Fairmont Pacific Rim hotel was the scene of last week's "Shine" event benefitting the Royal Columbian Hospital Foundation and featuring a live performance by Canada's "popera" supergroup Destino. As always, North Shore faces were happy to show up in support helping raise over $200,000 for a new digital breast imaging machine.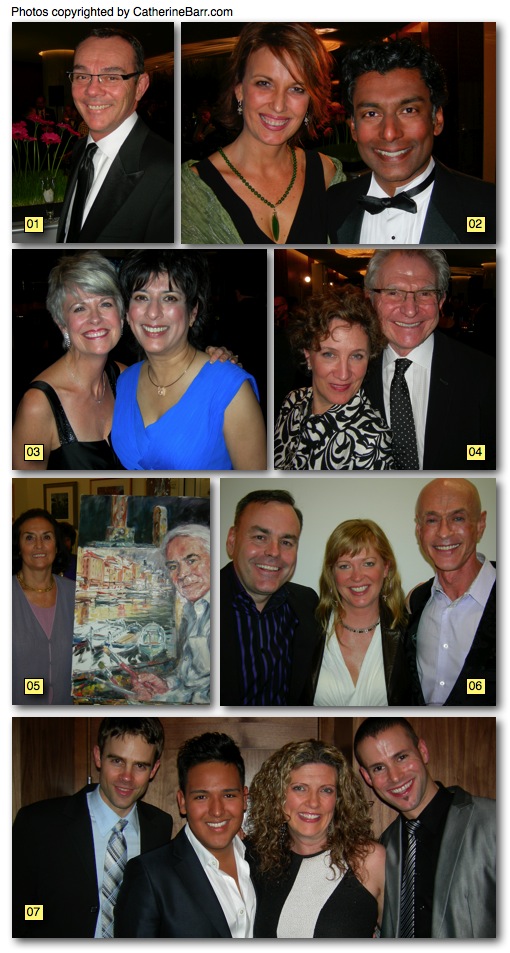 01 – Working at Tiffany & Co. makes director Rob Ferguson every girl's best friend. He's also a strong supporter of the Shine gala event.
02 – CBC news anchors Gloria Macarenko and Ian Hanomansing keep everyone entertained as MC hosts of the Shine gala.
03 – Royal Columbian Hospital (RCH) Foundation President and CEO Adrienne Bakker, left, and Foundation Board Chair Belle Puri look as glamorous as their surroundings at the Pacific Rim Shine gala.
04 – West Vancouver's Margot Paris and husband Chuck Brook come out in support of the RCH's Shine gala event.
05 – West Vancouver's Pilar Izzard plays hostess to several VIPs and consul guests at a special art viewing of her late husband, artist Daniel Izzard, in Park Royal North. The exhibit continues through this weekend until March 13.
06 – West Vancouver's Dr. Allan Bergmann and wife Niki Sauder are among the invited guests at Winsor Gallery's art opening of "Lush Life" by Vancouver artist Tiko Kerr, right. This exhibit runs until March 28.
07 – A special shout out to Vancouver's most vivacious radio talk show gal Jennifer Thomson, seen here at the Shine gala with Canada's prominent pop opera trio "Destino". Her recent recovery and victory over Cancer gives us all hope for the future.
– –
By Catherine Barr on March 4, 2010
Published in print by the North Shore Outlook newspaper on March 11, 2010