It's no secret that reality TV has taken prime time television by storm. But whether it's American Idol, Dancing with the Stars or Survivor, few of us know what really goes on behind the scenes. Enter Shannon Nering. This beautiful and talented West Vancouver woman knows all the gossip having got her start in the industry a few years ago as a docu-reality producer and director. With an amazing list of credits to her name, including the much anticipated Real Housewives of Vancouver (due out in February 2012), she's decided to tell all . . . sort of. Recently, Shannon held a glamorous party in honour of her new book entitled "Reality Jane". Based on her sometimes wild television experiences, she nonetheless denies that "Jane" is her alter ego. Instead, Shannon prefers to describe the book as a kind of "chick-lit" novel based on a fun character who was designed solely for the entertainment of her readers. And now, with the title "author" added to her list of credentials, she's hoping audiences buy-in to this new adventure too.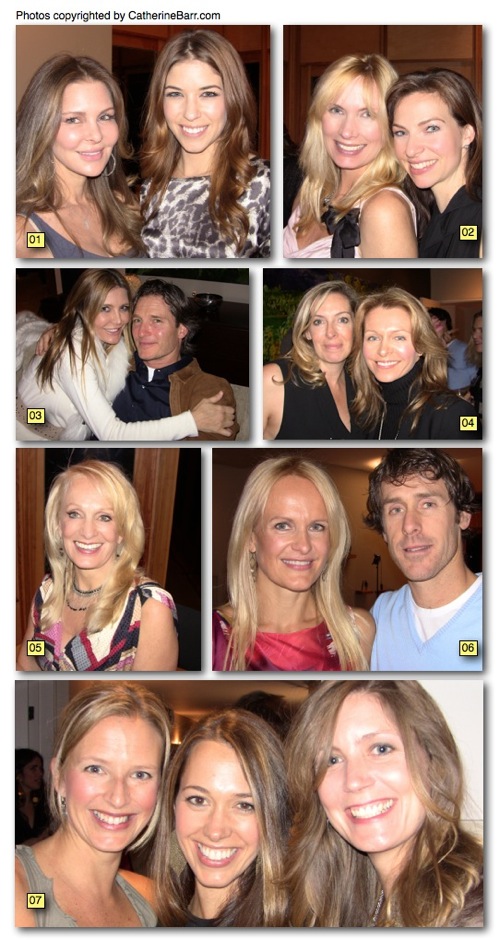 01 – Singer Mary Zilba, left, joins actress Devon Weigel who can be seen with Jack Black, Steve Martin and Owen Wilson in the Vancouver filmed movie "The Big Year".
02 – Gracing the cover of the "Reality Jane" book is model/friend Cea Person, left, seen here with PR gal Tanis Tsisserev.
03 – Ronnie Negus and her hubby Russell stop by to give Shannon their best.
04 – Hostess Dianne Wood, left, and actress Anne Marie DeLuise are happy to come out in support of Shannon's new book.
05 – "I'm so proud of her, she's been really persistent." says mom Marguerite Nering of her daughter Shannon.
06 – Calling it the "hardest thing she's ever done", producer/director turned author Shannon Nering also credits husband Josh Moody for giving her the strength and support to get the book finished.
07 – Serving up the goodies are kitchen helpers an friends Heather Hood, left, Tracy Ganske and Karyn Jones.
– – –
By Catherine Barr – Nov 2011
Also as seen in print in the North Shore Outlook Newspaper on Jan 19, 2012
– – –

– – –