Ahoy mateys! The parents and friends of Braemar Elementary School in North Vancouver channeled their inner Johnny Depp for a night of frivolity last week at the school's annual gala. Pirates of the Caribbean was the theme and the school looked like something from a movie set as everyone was dressed to the nines in fabulous costumes. The decor was amazing and parent Scott Warner even built a full size pirate ship in the auditorium which was spectacular. Auction items, a live band, food and fun were all part of the action. Monies raised will go to support new technology at the school.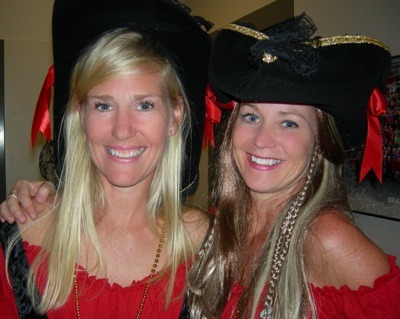 01 – Yo ho ho! Welcoming guests at the front bar are pretty pirates Candace Walker, left, and Deanna Loychuk.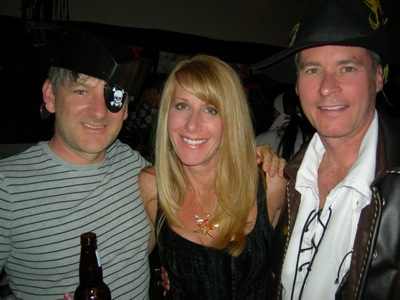 02 – Gala co-chair Bridgitte Anderson joins parent Ian Noble, left, and PAC co-chair Scott Despot.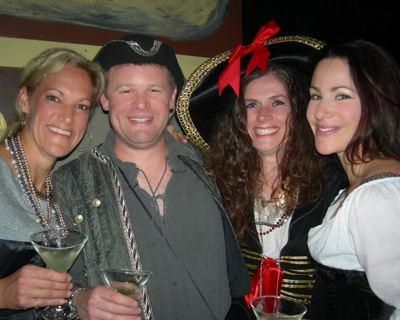 03 – Wow! Transforming the school into a complete Pirates of the Caribbean experience are members of the decorating committee Ria Terins, left, shipbuilder Scott Warner, Sue Goddard and Stefani Stoch. Missing: Gala co-chair Angela Warner.
04 – No need to make them walk the plank. Wine auction organizers Nicole Martin and husband Drew, left, join silent auction organizer Elly Safari.
– – –
By Catherine Barr – May 3, 2013
Also as seen in print in the North Shore Outlook Newspaper on May 9, 2013

– – –