The 11th Annual North Shore Rotary Food and Wine Festival took place last week at Park Royal North in West Vancouver. This local event, which featured favourite restaurants paired with BC wine distributors, is always a hit as it gives guests a chance to sup and sample from some of the best local offerings. Live music, displays, entertainment and lots of socializing helped round out the night which helped raise funds for the North Shore Youth Safe House and North Shore Schizophrenic Society.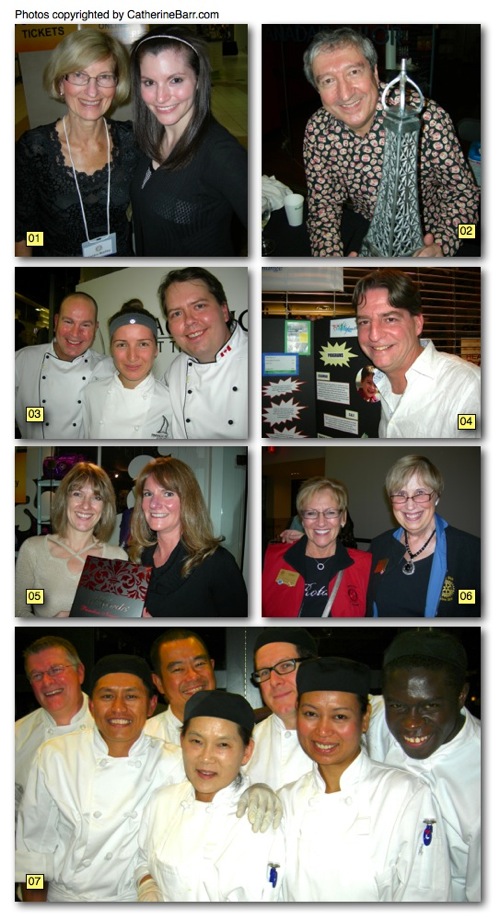 01 – Sunrise Rotary member Janice Bosley, left, and Park Royal communications coordinator Amanda Eaton welcome guests as they arrive giving them a wine glass, a plate and a voucher for a safe ride home.
02 – Bringing a little bit of Paris to West Vancouver, long-time restaurateur Michel Segur, of Chez Michel fame, serves up delicious bites to go with the wine pairings.
03 – North Vancouver's Pinnacle Hotel is deliciously represented thanks to chefs Joel Green, left, Anna Mihai and Skyler Hannah.
04 – Hollyburn Family Services' Paul Butler mans the display booth of his charity which is one of the recipients of tonight's proceeds.
05 – Representing the Thomas Robert Agency, Marina Wineapple, left, and Sheri Green pour samples from their wine portfolio.
06 – Lions Gate Rotary members Terry LeHouillier, left, and Anne Marie Ferguson are among the many volunteers that help put on this great event.
07 – Don Guthro, left, and the students from his North Shore Culinary School show-off their new found skills as they cook up some magic for all the guests.
– – –
By Catherine Barr – Oct 20, 2012
Also as seen in print in the North Shore Outlook Newspaper on Oct 25, 2012
– – –

– – –