Eating disorders are serious. They are not a "phase" – and they are not a "choice" made by vain teenagers. They are actual disease processes that can trap and destroy individuals and their families. Thankfully, the group of dedicated people behind North Vancouver's Looking Glass Foundation know more about these conditions than most and they're reaching out with helping hands. Summer camp, support groups and ongoing support of the Woodstone residence are all part of the mandate to change lives for the better. Last Friday, the group held their 9th annual benefit gala at the Rocky Mountaineer Station where guests enjoyed a gourmet gala meal, silent auction, informational speeches and live entertainment. Congrats to all involved!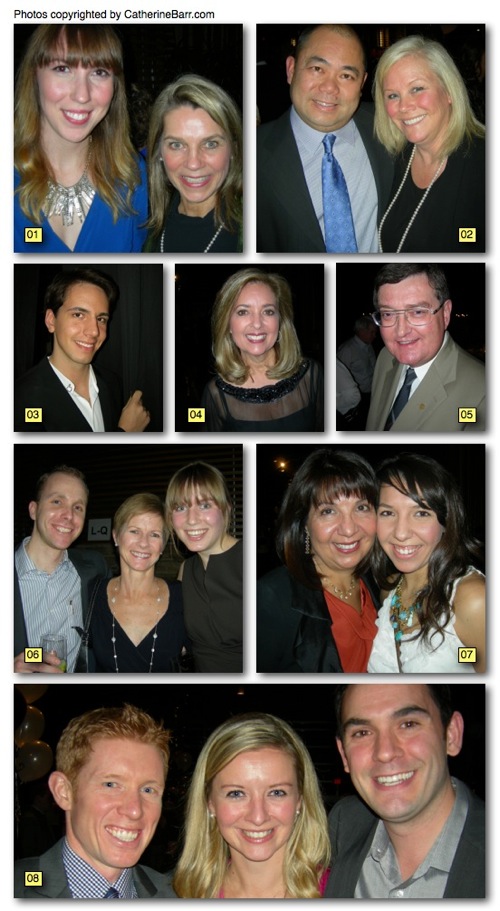 01 – Public relations gal Elisa Kosonen, left, joins Looking Glass president Deborah Grimm as guests arrive for the evening.
02 – Working hard as part of Looking Glass's board are treasurer Andrew Young and director Joanne Gordon.
03 – With a magnificent voice, and a new CD debuting this summer, singer Cody Karey is this night's surprise celebrity guest.
04 – Board member and gala MC Pamela Martin is pleased to welcome VIPs to the stage.
05 – Guest speaker Dr. Blake Woodside always has a poignant and positive message for the audience.
06 – Mom and board member Debbie Slattery, centre, joins her daughter Lauren and her guest Ryan Andrews for the big night.
07 – The pretty ladies of West Vancouver. Filomena Nalewajek joins her daughter Mara for a mother-daughter girls night out.
08 – Team1040's Scott Rintoul, left, and his wife Fiona join video maker Atlee James who helped produce the evening's feature vignette.
– – –
By Catherine Barr – Feb 1, 2013
Also as seen in print in the North Shore Outlook Newspaper on Feb 7, 2013

– – –