Spectacular – it's the one word that best describes this week's two fabulous features. First up, it was the premiere of Disney's Broadway award winning musical "The Lion King". Replete with elaborate costumes and stunning sets, not to mention the music/lyrics of Elton John and Tim Rice, this show is absolutely worth the price of admission and then some. A special opening night cast party revealed that these talented performers really do go the extra mile to bring it all to life. Performances run until Aug. 8 at the Queen Elizabeth Theatre. Next, it was a warm welcome to summer thanks to the great folks out at Harrison Resort and Sandpiper Golf Club. All the romance of yesteryear at the Copper Room, plus some stunning new renovations to the pools and spa, make this a destination to die for. Add in some sturgeon fishing, and 18 holes at the nearby Sandpiper Resort and you have a holiday fit for a Hollywood star.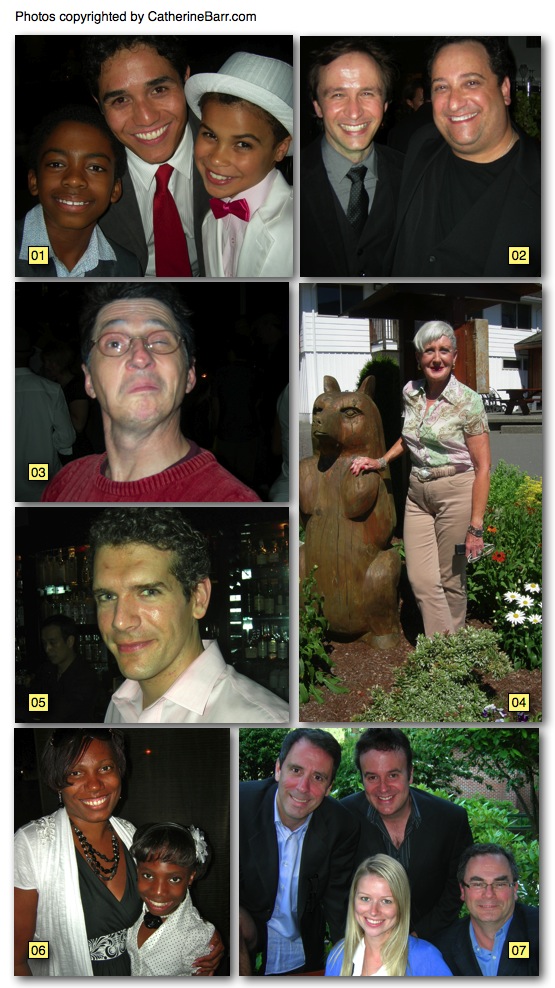 01 – It's the three versions of Simba the Lion King. Ten year-olds Jerome Stephens Jr., left, and Kolton Stewart, right, take turns playing Young Simba while lead actor Adam Jacobs tackles the adult role.
02 – Hakuna Matata – Actors Nick Cordileone, left, and Ben Lipitz play the meercat/warthog team of Timon and Pumbaa with the ease and expertise of old style comedy duos like Abbott and Costello.
03 – Giving his best Zazu character face, actor Tony Freeman steals several scenes as the Lion King's fair-feathered friend and advisor.
04 – A former West Van gal and avid golfer, the very glamorous Betty-Anne Faulkner now owns the stunning Sandpiper Golf Resort in Harrison, BC and takes pride in her converted family homestead which now welcomes thousands of visitors each year.
05 – With a motorized mask and an elaborate costume, understudy Nicholas Carriere gives everyone a reason to love the villain as he plays evil Uncle Scar in The Lion King.
06 – A star on the stage already at the tender age of 11, Monique Lee, who plays Young Nala, attends the after cast party with her mom.
07 – Sharing some sun before dinner at the famous Copper Room at Harrison Resort are Travel Guys Jim Gordon, left, Darren Parkman, Peak Communication's Lindsay Marett and our most famous and gracious host, Mr. Ian Maw.
– –
By Catherine Barr – July 15, 2010
Also published in print by the North Shore Outlook newspaper on July 22, 2010