It was a double celebration last week as some of the city's most generous folks got together to raise money for a great cause. First up, it was the United Way's Women United in Philanthropy annual spring fashion show and fundraiser at Leone's boutique in Sinclair Centre. The night was also special however because guests got a chance to toast West Vancouver's Leone family for celebrating the 25th anniversary of their exclusive fashion business. With names like Versace, Dior, Prada and more, it was even more wonderful to know that in addition to the live and silent auction items, Leone also donated a portion of any items sold this night back to the United Way and their "Success by Six" program. Be sure to check out the live video as well. Congrats to all the ladies involved.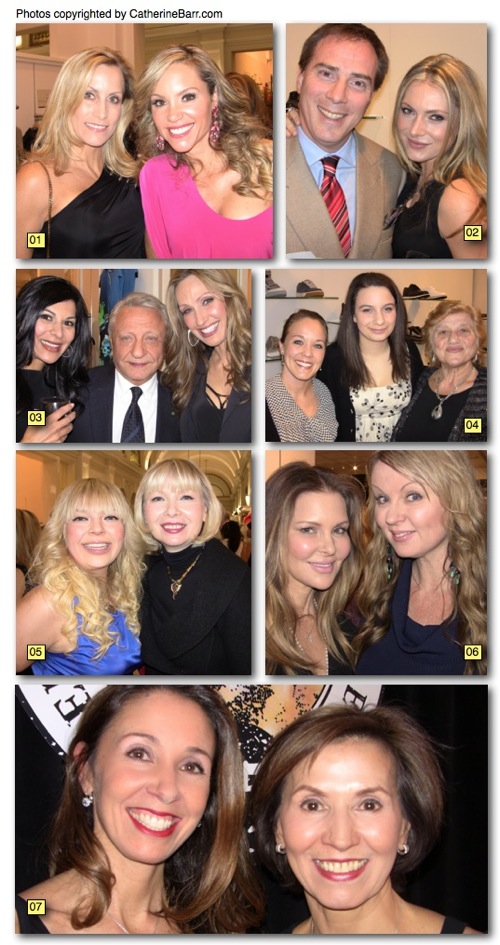 01 – West Vancouver's Janelle Washington, left, of Washington Marine fame, poses with friend and Women in Philanthropy co-founder Christie King.
02 – Damien and Ioulia Reynolds always look so fashionable and are happy to lend their support this night.
03 – Wear Else president/owner Zahra Mamdani, Leone president and owner Alberto Leone, and friend Carey Smith all hail from West Vancouver and are known for their generosity in charity circles.
04 – It is girls night out for the Ciambrelli ladies from North Vancouver. From left, Danielle, Isabella and Pina.
05 – West Vancouver fashionista Alexis Palkowski, left, joins Yvonne Zawadzki, General Manager of Birks Vancouver.
06 – Real Housewives of Vancouver star and singer Mary Zilba, left, and Urban Rush host Fiona Forbes get a front stage view of the fashions on the catwalk.
07 – West Vancouver's lovely Leone ladies, daughter Patrizia and mom Maria, help celebrate both the United Way charity event and their store's 25th anniversary.
– – –
By Catherine Barr – Feb 28, 2012
Also as seen in print in the North Shore Outlook Newspaper on Mar 8, 2012
– – –

– – –