Known for his interviews with stars, and intense love of cars, Jay Leno is the perfect choice to host this event and makes no apologies for spending a large part of his multi-million dollar salary on his favourite hobby – his automobiles.
Although the numbers often change, Leno owns something like 80 cars and 80 motorcycles at any given time. He stores them in three different warehouses around L.A. and employes a staff of four just to spit and polish – which is nice work if you can get it.
Among the multi-million dollar collectables – Lamborghinis, Bughattis, muscle cars from the '50s and '60s, a 427 Cobra, several Bentleys, Jaguars, Deusenbergs, and a 627-horsepower McLaren Supercar valued at more than $1 million. Leno also owns an old fire truck.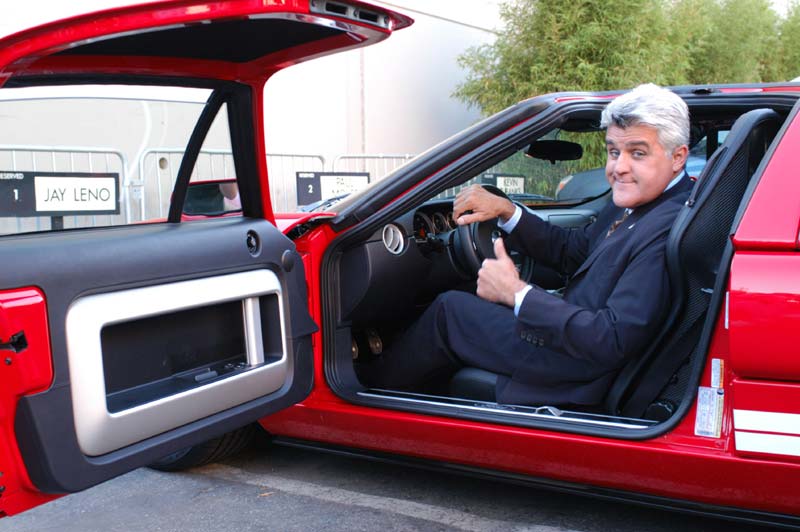 The 5th annual fashion show event will be held at the Boundary Road dealership and usually attracts the who's who of Vancouver's society scene. Past hosts have included CTV's Mike Kileen and Coleen Christie.
Tickets are $200 or $500 for VIP seating. For more information, contact Brian Jessel BMW at 604-222-7788. Sponsors please call Rhoda Rizkalla 604 293 2523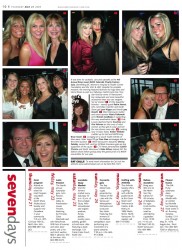 See photos from Brian Jessel Cabriolet 2009 event – click here –
– Catherine Barr –
– – – – PRESS RELEASE – – –
FOR IMMEDIATE RELEASE
January 14, 2010
Brian Jessel BMW signs late night Host to headline charity Gala!
Jay Leno secured to entertain BMW crowd on May 8th, 2010
(Vancouver, BC) It is sure to be a late night indeed! The 5th Annual Brian Jessel BMW
Gala Fundraiser, CABRIOLET is set to take centre stage with the master of late night
television! On May 8th, 2010, revered car buff and comedian Jay Leno will be headlining
with a full 60 minute stand up act. The Gala event, now in its fifth year, will announce
benefiting charity in the coming weeks.
BMW Principle Brian Jessel comments, "Cabriolet has been a way for us to show our
support to our community. This is not only in terms of donating to charity but also to
promote the many businesses who come together to sponsor and donate to the event.
This year we are thrilled to have secured Jay Leno who will no doubt entertain us all and
make for another successful sold out event."
Tickets to the event go on sale today at Brian Jessel BMW. Tickets will include:
Complimentary Valet
Complimentary Beverages
Complimentary Appetizers provided by more than a dozen of Vancouver's top
eating establishments.
A silent and live auction
A chance to win and drive home in a new Brian Jessel BMW!
General admission tickets are $200 while reserved seating VIP tickets are $500.
Co-chairing this year for the first time is Jim Murray (Managing Director for Brian Jessel
BMW) and for her 4th year Rhoda Rizkalla (PR & Marketing Manager for Brian Jessel
BMW ) The annual event will start at 7 pm and will take place at Brian Jessel BMW (2311
Boundary Rd.)
For more information or to become a sponsor for CABRIOLET, please contact Michelle
Sou at 604.222.7788