If you don't know a stroke survivor, chances are you know someone who does. It's the reason the good folks at the North Shore Stroke Recovery Centre (NSSRC) want to get the word out because stroke recovery is an important part of many people's lives. Providing services and bridging the gap between hospital services and home services is what they do best, and during this holiday season, when the message is caring and sharing, it's a perfect time to recognize all their hard work. Last month, the group held their James Bond Affair Gala at West Vancouver's Ocean Club lounge. Tuxes and martinis, and some funny money blackjack, were all part of this elegant affair.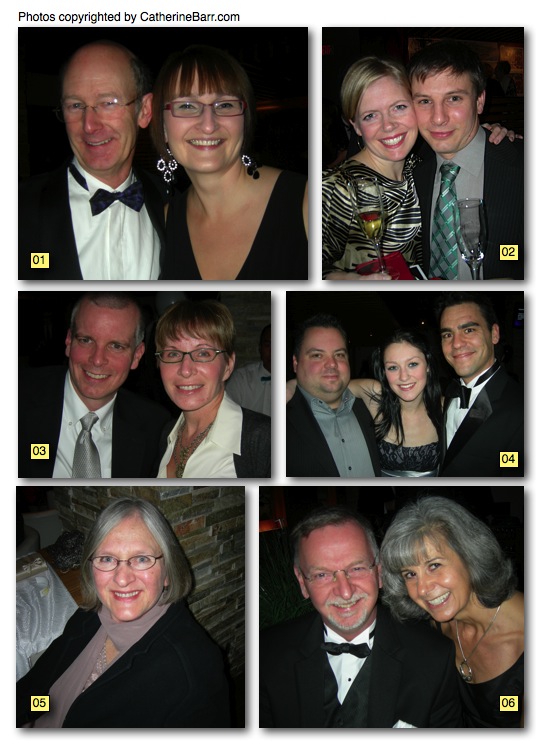 01 – Executive Director of NSSRC, Liina MacPherson, and Gordon Brown, President of the Board NSSRC, are all "Bonded" up for the night in their gala glam best.
02 – Wine Umbrella's Mireille Sauve, seen here with guest Steve Bakanuk, is happy to donate the wine for the evening.
03 – Dan and Giselle Kennedy try their hand at a little fun blackjack. Dan is also the President of the provincial board.
04 – Ocean Club staffers Paul Blackwell, left, Pamela Houlihan and Adam Mills keep guests happy with great food and libations throught the night.
05 – Sue Chalmer is thankful to the organization for all their help in her fight against Lupus.
06 – A big thank you to platinum sponsors Tom and Carol Land of Eco Waste for all their support on this event and more.
– –
By Catherine Barr
As seen in print in the North Shore Outlook on Dec 9, 2010