Dean Paul Gibson – I love you. And let me tell you why.
As director of the Arts Club Theatre Company's It's a Wonderful Life, you have taken on a classic and won. You have, quite simply, shown us the magic of a movie we all know and love and, as The Beatles said, . . . let it be.
As a director you are fearless. This I know from watching you for many years at Bard on the Beach and other venues. Your creativity often challenges both your actors and your audience and through it, you achieve absolute moments of brilliance.
How you do it, I don't know.
But in this outing you are courageous and bold in other ways. By leaving things in place, right where we expect them, you're letting us, the audience, enjoy the play for all the right holiday reasons.
We know the lines. We know the characters. And we know when we're supposed to laugh. Thank you for giving us this simple gift through the magic of playwright Philip Grecian and the memories of mogul Frank Capra whose magical film moments you have woven into the play so expertly throughout with the use of background stage vignettes.
And thank you for choosing the right players too – the good stuff we are lucky enough to have here in Vancouver.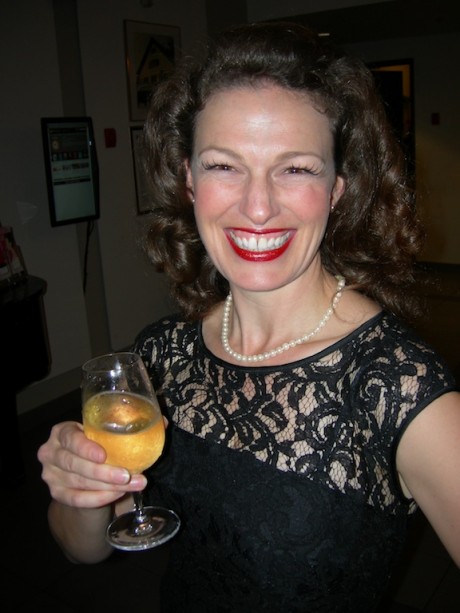 For treasures like Jennifer Lines (Mary Bailey) and Lindsey Angell (Violet Bick) whose classic styles evoke perfect Capra-esque qualities at every turn. They are true ladies of the court and I never tire of either of them in almost any role.
Thank you also for comic relief actors Jennifer Clement (Tilly) and David Marr (Uncle Billy) who, by the very nature of their roles, provide memorable moments of delightful frustration.
I also can't say enough about your leading man Bob Frazer. Yet another "Bard" alumnus, he tackles the role of George Bailey with enthusiastic vigour. An intimidating role from the outset, I can only imagine how it must feel to take on the memory of the legendary Jimmy Stewart every night in front of a live audience – all while film excerpts periodically play in the background. Yet somehow, very gently, Frazer manages to own the role for himself – on his terms and timing – both which work very effectively together with delightful results. In fact, I found the scenes with Eileen Barrett (Mother Bailey) to be especially tender – a credit to both players which, for me, is not present in the film.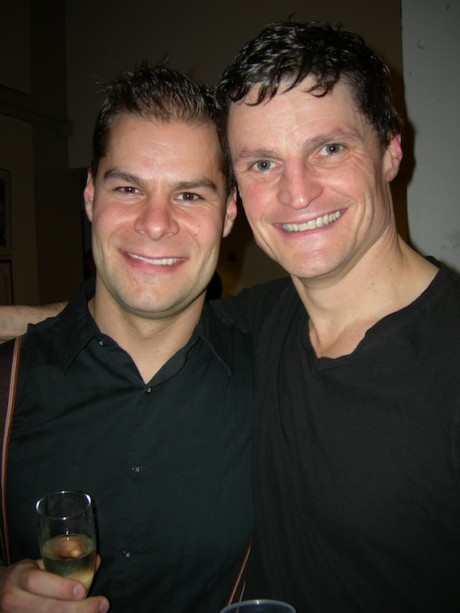 As for your younger corps members – Hannah Brandon, Rose Fulkner, Sophia Millar, Aidan and Jordan Wessels – well, they're simply scandalous scene stealers. Too magnificent for words, they win the hearts of the audience from the moment they appear on stage. Teach them well dear Dean as I know they too will have greatness thrust upon them.
In their child roles, they also provide just the right concord of sweet sounds to take on an excellent Alec Willows (Henry Potter), whose only fault is that he is almost too likeable for me to truly be thought on as the villain. I'm also glad to see that Potter finally gets his comeuppance from Clarence – a small detail that is unique to the play itself.
And speaking of dear sweet wing-less Clarence. You have finally been outdone. With the power of the heavens behind him, not to mention 200 Arts Club performances of "Wonderful Life" under his belt, Bernard Cuffling is, again, the toast of Bedford Falls. With an aged innocence, Cuffling's Clarence is truly adorable. While the film may be more about Bailey, this play is equally about the character of Clarence the angel, and from where I sat in the audience, people were cheering for both to reach the stars.
And so Mr. Gibson, thank you again. For bringing all of us in Vancouver a play to remember and a timeless classic that still holds fast to many of our modern themes today. You did it all with style and elegance and an air of effortless refrain – and I love you for every minute of it. Ring-a-ding-ding.
By Catherine Barr
Also as seen in The Province newspaper Vancouver