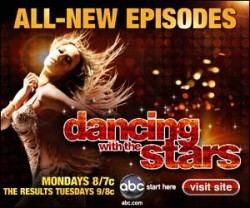 Truth is, I really don't get a chance to watch much television and when I do, I really don't want to waste my time with so-called "Reality TV". But being a former dancer (and dance teacher) I've got to admit that, after several seasons of changing the channel, "Dancing With the Stars" has actually managed to pull me into their web.
Tonight's big premiere episode features a new motley crew of assorted celebrities, athletes and musicians (most of whom still make you do a "who-the-heck-is-that?" before you recognize them). Some can dance – some can't – but what the heck. Add some fun cover songs and all those sequined costumes and I can't think of a better show to be on in the background while I sit here writing at the computer.
Here's my early predictions.
Lil Kim (singer) – baby got butt and she can shake it.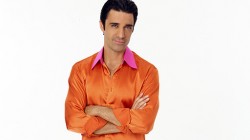 Belinda Carlise (of the 80's band the Go-Go's) – is about as elegant as a highway cone.
Lawrence Taylor (NFL player) – big black football guys always seem to do well here.
Steve-O (star of Jackass the movie)- this Jackass looks like he might actually have some smooth moves.
Gilles Marini (actor Sex in the City movie) – he can actually dance, but who cares – shower, shower, shower!
Chuck and Julianne – girlfriend/boyfriend couples are always boring on TV unless they fight a lot.
Holly Madison (former Playboy bunny and Hugh ex-girlfriend) – let's just say dancing is not her thing, but she's so beautiful I may vote for her anyway, but hop quickly back to the Grotto baby.
Cowboy Ty (rodeo star) – I think some cowboy boots might actually help here.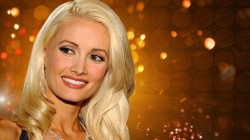 Shawn Johnson (US Olympic Gold Medal gymnast) – early favourite, especially if they pull out some gym routines.
Steve Wozniak (Apple computer genius) – the problem exists between the user and the dance floor – reinstallation won't help
David Alan Grier (comedian/actor) – this just ain't funny – it ain't good either.
Denise Richards (actress) – James Bond girl is a bomb – follow Holly back to the Grotto at the Playboy Mansion immediately, do not pass GO.
Melissa Rycroft (reality star of the Bachelor) – previously dumped bachelor fiancee has definitely been to ballet.