It was a night of full throttle glitz and glamour last weekend as the 7th Annual Brian Jessel BMW Charity Gala "Cabriolet" was held. Featuring a live performance by "The Voice" star and musician CeeLo Green, the evening helped raise funds for Arts Umbrella, Surrey Memorial Hospital Foundation and the VGH & UBC Hospital Foundation. Lots of North Shore folks were in attendance to lend their support as they enjoyed a night of food, cocktails, auction items and socializing.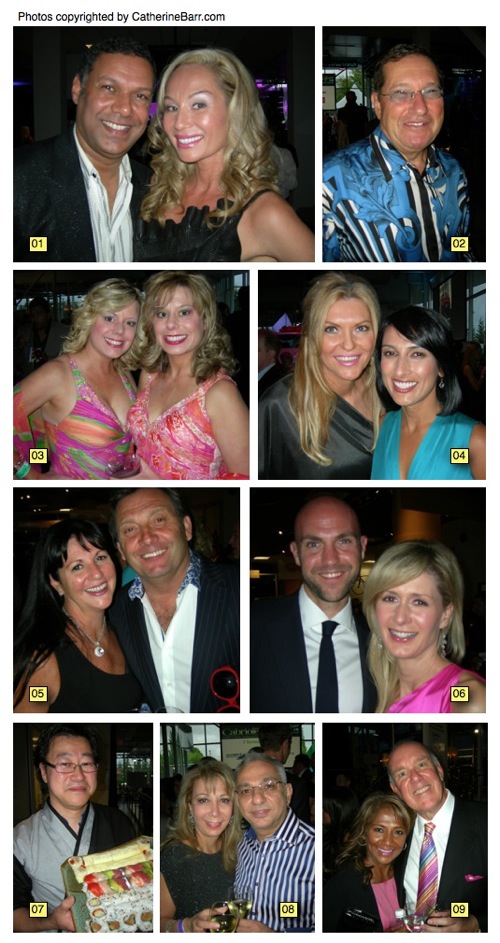 01 – Art consultant Kevin Lorage chats with Real Housewives of Vancouver star Reiko Mackenzie.
02 – Main man Brian Jessel has good reason to be proud as he pulls off another fabulous gala night by hosting singer CeeLo Green. Past gala events have included Jay Leno and The Barenaked Ladies.
03 – West Vancouver's prettiest sister act for sure. Lori Shea, left, and Cindi George sparkle in perfect spring colours.
04 – Lynn Wigen, left, and Global News anchor Robin Gill check out the pre-concert reception.
05 – West Vancouver's Lenora Gates and Bob Repchuk check out the auction items before the big show.
06 – Event committee member Cale Dougans accompanies the lovely Coleen Christie, news anchor from CTV, who looks extra glam in a hot pink dress.
07 – Sushi chef Nobu Ochi, from West Vancouver's Zen Sushi, offers up a colourful plate of delicious samples during the cocktail reception.
08 – Sponsors Clara and Steve Agopian, of West Vancouver's Lugaro Jewellers fame, donate an exquisite $14,000 gold and diamond bracelet for auction.
09 – Event sponsor and AllWest Insurance owner Devina Zalesky and Opus hotel owner John Evans get ready to take their VIP seats for the big CeeLo Green show.
– – –
By Catherine Barr – June 23, 2012
Also as seen in print in the North Shore Outlook Newspaper on June 28, 2012
– – –

– – –