Contact Information- Catherine Barr, Vancouver
Write or send information or packages to the mailing address below:
Catherine Barr
c/o Turner Media Canada Ltd.
Suite 200 – 100 Park Royal
West Vancouver, BC, V7T 1A2
– –
Send email to:
Phone: 604-926-9293 | 604-260-0811
– –
Catherine is also available to help MC your event and/or to provide live coverage of your event. To find out more about her schedule and availability please contact her producer Craig Turner at cturner-at-westvancouver-dot-com
– –
Further media accreditation info can be found here
About Catherine Barr
Since 1996, Catherine (Cat) Barr has reported on all aspects of life in Vancouver and has over 15,000 photos and articles published in print. She is a well-known and trusted media personality whose society/celebrity columns regularly appear in the local newspapers. She is also heard weekly on radio and does regular television segments for both local and national news segments. Her Cat's Meow column is now also featured on the Vancouver Sun.
An accredited journalist, with a background in print, television, radio and production, she is best known for her social event columns and celebrity photos in various newspapers and magazines. Her articles have featured thousands of local and international celebrities along with coverage of all the star-studded galas, fund raisers and invite-only parties around town. Since 2006, her "Cat's Meow" radio segment has been featured on both AM650 Radio and the now defunct 1410 CFUN.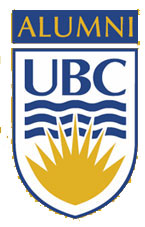 An alumna of the University of Calgary (U of C), University of British Columbia (UBC) and the British Columbia Institute of Technology (BCIT), Catherine also has an extensive background in tech, online publishing and web development (including PHP, MySQL, CSS and HTML).
In 1999, Catherine left her three-year role as local council reporter (at the North Shore News) and won a one-year contract bid to become the Communications Manager and lead developer of the District of West Vancouver's new Year 2000 plan which was designed to bring the government online and publish their first ever public website.
By mid 2000, Catherine had began full development of her own private web publications – www.WestVancouver.com and www.NorthVancouver.com – and today, she remains the owner, editor and lead developer of these successful community websites. Representing Canada's wealthiest communities online with over 3 million hits per month, the sites also feature their own privately operated live Vancouver web cam network, news feeds, business listings and real estate/house for sale sections.
Catherine's personal blog – https://www.CatherineBarr.com – has also been online since 1998 (so long ago, they didn't even know to call it a blog).
She also continues to write her weekly society column for several newspaper and print publications and continues to appear on AM650 Radio every Tuesday morning at 8:45 am.
Catherine's articles and photographs have appeared in many newspapers and magazines including The National Post, The Vancouver Province, Vancouver Lifestyles magazine, The Vancouver Courier, The North Shore News, The Westender, The North Shore Outlook and Metro Daily News – Vancouver Edition.
From 1997 – 2000 Catherine was a municipal council reporter for the North Shore News and covered the news and events surrounding the weekly council meetings at North Vancouver City, North Vancouver District and the municipality of West Vancouver. She also wrote the Bright Lights society column and, to this day, has become best known for her pictures and stories of local celebs and events.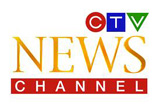 Her column "Cat's Eye" continues to be a popular weekly feature page published in The North Shore Outlook (Black Press) every Thursday and her "Social Eyes" column in the Metro Daily News – Vancouver Edition every Tuesday.
As of August 2006, Catherine added radio to her portfolio on a regular basis and, for the next two years, was featured on CFUN 1410 AM talk/entertainment radio as their go-to events gal with all the best celebrity news and upcoming party information. Her live on-air Vancouver events segment "What's New Pussycat" was a regular feature every Friday at 4 pm on the "Jenn and Joe Show".
Since September 2008, Catherine has been a regular on AM 650 (formerly CISL 650) providing all the latest in Vancouver entertainment info and celebrity sightings. Catch her every Tuesday morning at 8:40 am as part of the Gerry O'Day show.
Catherine has also made recent television appearances on Country Music Television (CMT) for five episodes of the Country Star series and has appeared in over 18 episodes on The Daily with Mark and Laura Lynn which is taped here in Vancouver. She has also made appearances on CityTV's Breakfast Television and on Shaw TV's Urban Rush series. She has done several segment for Global TV featuring photos and videos of gala charity events and is also featured nationally on CTV Newsnet (from Toronto) for their Entertainment Update weekend segment.
Catherine also continues to work behind the scenes as the founding publisher, developer and co-owner of both the West Vancouver.com and North Vancouver.com community websites. Designed back in 1998 primarily as business directories / local news / tourism and information websites for Vancouver's North Shore, these geo-domain sites get over 3 million hits a month and represent Canada's wealthiest target market per capita.
Catherine's Media Credentials and Extras
Here are some additional facts for press and media liaison contacts.
DID YOU KNOW . . .

Catherine was asked to be a Juno judge for 2007 and 2008 – ( Juno Awards are the Canadian equivalent of the Grammy Awards) and was instrumental in choosing the 2007 Best Traditional Jazz Album winner and 2008 Best Contemporary Jazz Album.

Catherine has also made television appearances on Global BC TV, CTV Newsnet, Country Music Television (CMT) Star series and has appeared in over 18 episodes on The Daily with Mark and Laura Lynn. She has also made appearances on CityTV's Breakfast Television and on Shaw TV's Urban Rush series.

Catherine's newest talk radio segment is named after her and is called "The Cat's Meow". It plays on radio AM 650 (formerly CISL 650) on Tuesday mornings at 8:40 am as part of the Gerry O'Day show. She first started on radio regularly back in September 2006 with her "What's New Pussycat" on CFUN Radio 1410 AM. Listeners get a chance to hear about the stars and movies filming in Vancouver and to find out what kind of gala events are upcoming in Vancouver. She has also filled in when needed in the past as a guest host on the "Jenn and Joe Show" entertainment talk radio program which aired live every day from 3 – 6 pm.

Catherine has interviewed and photographed over 1,000 major celebrities, musicians and sports stars including Martin Sheen, Richard Dreyfuss, Dan Aykroyd, John Larroquette, Samuel L. Jackson, Sir Richard Branson, David Foster, Michael Keaton, Martin Short, Chris Klein, Wayne Gretzky, Richard Dean Anderson, Aerosmith, 54-40, AC/DC, The Proclaimers, Kevin Sorbo, Daniel Baldwin, Nicolette Sheridan, Michelle Phillips, Bobby Orr, Jason Priestly, Ashley Judd, Gregory Hines, Leslie Nielsen and Andre Phillippe Gagnon . . . to name a few.

Since 1997, Catherine has had over 15,000 photographs and articles published in print for newspapers such as the The Vancouver Province, The National Post, The North Shore News, Good LIfe Vancouver Magazine, Vancouver Lifestyles Magazine, The North Shore Outlook the Westender newspaper and the Metro Daily News – Vancouver.

Catherine's personal website (www.catherinebarr.com) gets over 250,000 hits each week. Her sign-up "Party List" has over 12,000 subscribers since Nov. 2002.

Catherine spent the first few years of her media career (1995 – 1998) chasing politicians and writing for the political scene. Many front page articles for the North Shore News carried her byline. "I think Bill Clinton was one of my first big media scrums, it was great," she says.

Catherine's columns continue to be one of the highest rated editorial products for each of her publications.

Catherine is the founding publisher, owner and developer of the highly successful community website and business directories of WestVancouver.com and NorthVancouver.com – she was also responsible for the implementation and coding of the sites, including the installation of live web camera feeds that broadcast live pictures from the Vancouver Place Cruise Ship Terminal and the Alaska cruise cam, the Helijet live helicopter feed, Horseshoe Bay and BC Ferries, the West Vancouver sea walk cam and the Lions Gate Bridge traffic cameras.

Catherine also has a background in video production and has privately produced over 140 videos, online news segments and clips for use in various media productions.

Catherine has made several television appearances as herself on TV shows such as Shaw's Urban Rush, City TV's Breakfast Television, three episodes of Country Music Television (CMT) and 12 episodes of Channel 10 – The Daily Show.
FUN FACTS . . .

Catherine is an accredited dance teacher and choreographer and has appeared on stage in many musicals.

A big lover of jazz music, Catherine plays both trumpet and piano and was part of her university and high school jazz bands. She also composes the music for her digital creations. #jazzlover
An avid, and honest, golfer. Sports fan in general #sportsgirl